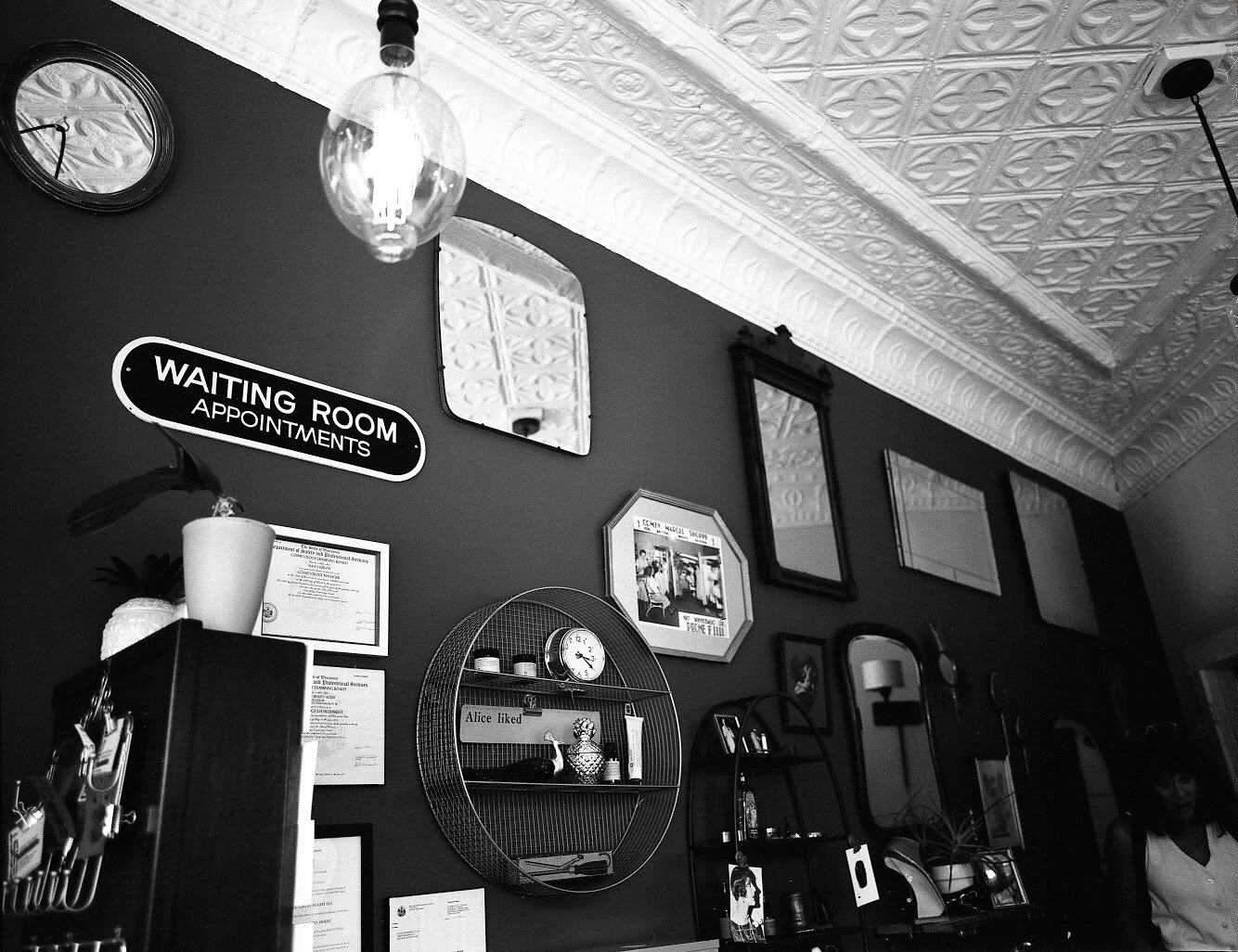 AT OUR ORIGINAL WINNEBAGO LOCATION, WE OFFER HAIRCUTS FOR BOTH MEN AND WOMEN WITH ANY STYLE NEEDS.
Last-minute bookings available, but please call or book online before stopping in. We do take walk-ins and have more availability for this, but your time is valuable too, so let us know you are coming.
LOCATION & HOURS
Midwest Beauty House | Winnebago is located at 1969 Winnebago Street in the Schenk's Corner Neighborhood at the intersection of Winnebago and Atwood. We're right next to One Barrel Brewing Company and across the street from Bar Corallini.
Hours:
Monday: 2pm-8pm
Tuesday: 3pm-9pm
Wednesday: 4pm-9pm
Thursday: 10am-6pm
Friday: 2pm-9pm
Saturday 9am-3pm
For appointments call: 608.230.6556
BEFORE YOU BOOK
HERE ARE A FEW THINGS YOU SHOULD KNOW
BOOKING INFORMATION
Appointments for beauty services in the shop can be made by booking online or by calling the shop directly. All freelance inquiries for the owner must be made by phone or by email before a booking is confirmed.
BOOKING POLICY
We require you to cancel an upcoming appointment at least 24 hours prior to your appointment. Charges may apply for no-show and last minute cancelations.
SERVICE POLICY
If you are unsatisfied with your service and notify Midwest Beauty House within 7 days of when the service was received, you may receive additional services from the same beauty operator as your initial service at no charge. If you choose to book with another beauty operator after notifying us of any issue, you will be charged the difference in the service pricing if it is higher than your initial service cost. We want you to be 100% satisfied with your service and will work with you to make sure you are taken care of to the best of our ability.